Sunrise with a MoonPie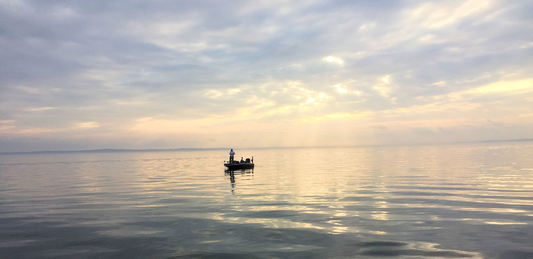 I ALWAYS have my camera with me on the water. And yet earlier this summer I am on a flat behind the Black Forest on Sam Rayburn and I see this beautiful sunrise. I go to get my camera and realize it is in the truck, so I grab my iPhone, and into the picture fishes Steve "MoonPie" Evans. Amazing the pictures an iPhone will capture these days.
Tournament Trail 
FLW Costa Series tournament director Ron Lappin interviews me after the 3rd day of the Rayburn event where I finished 6th. First time in years I spent 9 consecutive days on the water, two things I learned, if you keep expanding your circles as you fish you can learn more and more over that long of a period, and 9 days is really hard on a 54 year old body....Full Costa Rayburn Results here!
Mercury expands tournament-level propeller line with Fury 4 at the GEICO Bassmaster Classic
Mercury Propellers is giving "heavy boat" anglers just what they've been asking for by introducing the Fury 4 propeller at the 2016 GEICO Bassmaster Classic, March 4-6 on Grand Lake O' the Cherokees in Tulsa, Oklahoma. > read more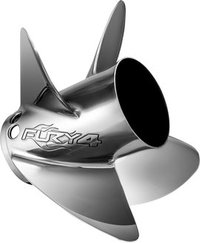 Feature Video

visit video page for more
Posted by ken on February 18, 2018
---
Posted by ken on February 14, 2018
---
Posted by ken on February 11, 2018
---

Visit my Blog for more
Meet Ken
It's mostly my grandmothers fault, I spent many days in my youth sitting exactly one cane poles length to one side of her with my cousin Wayne the same distance on the other side, swinging fish after fish to her to remove and add another worm to my hook. Then in the spring 1978, my high school friend Tim Nesterenko in Little Rock and I decide to graduate from fishing the creeks around our houses to tournament fishing.